""Are you Reilly?" Mom asked Reilly this and fell in love with her firstborn "granddogter" immediately...To answer "Mom-Mom"'s question and assuage her dreads, Reilly ended up licking the ring on "Momma"'s right ring finger! To confirm her answer when they went into Joyce's house to get to know Reilly better, etc., she crawled up from "Momma"'s lap to her face and licked her face."
Just this weekend, "Momma" ended up finding the ring on the kitchen table, where "Auntie Michelle" had put it after she found it.
Incidentally, if only "Momma" had a different kind of ring on her left hand maybe by Hanukkah or Christmas (or at least some time soon, anyway), God willing; and, God willing, if Reilly's "Daddy" is who "Momma" thinks (or at least hopes) that he is.
"Auntie Michelle" took this picture of Reilly, who's in "Momma"'s lap,
ibid.
Perhaps "Auntie Michelle" and "Momma" contributed to Reilly's flouting of the camera,

ibid.
ibid. Incidentally, you do sometimes wish that they were that little again—or at least 8-9 weeks old. Reilly came home on May 24, 2014; and she was born on March 25, 2014—so, Reilly came home when she was almost nine weeks old and almost a month after she met her human family.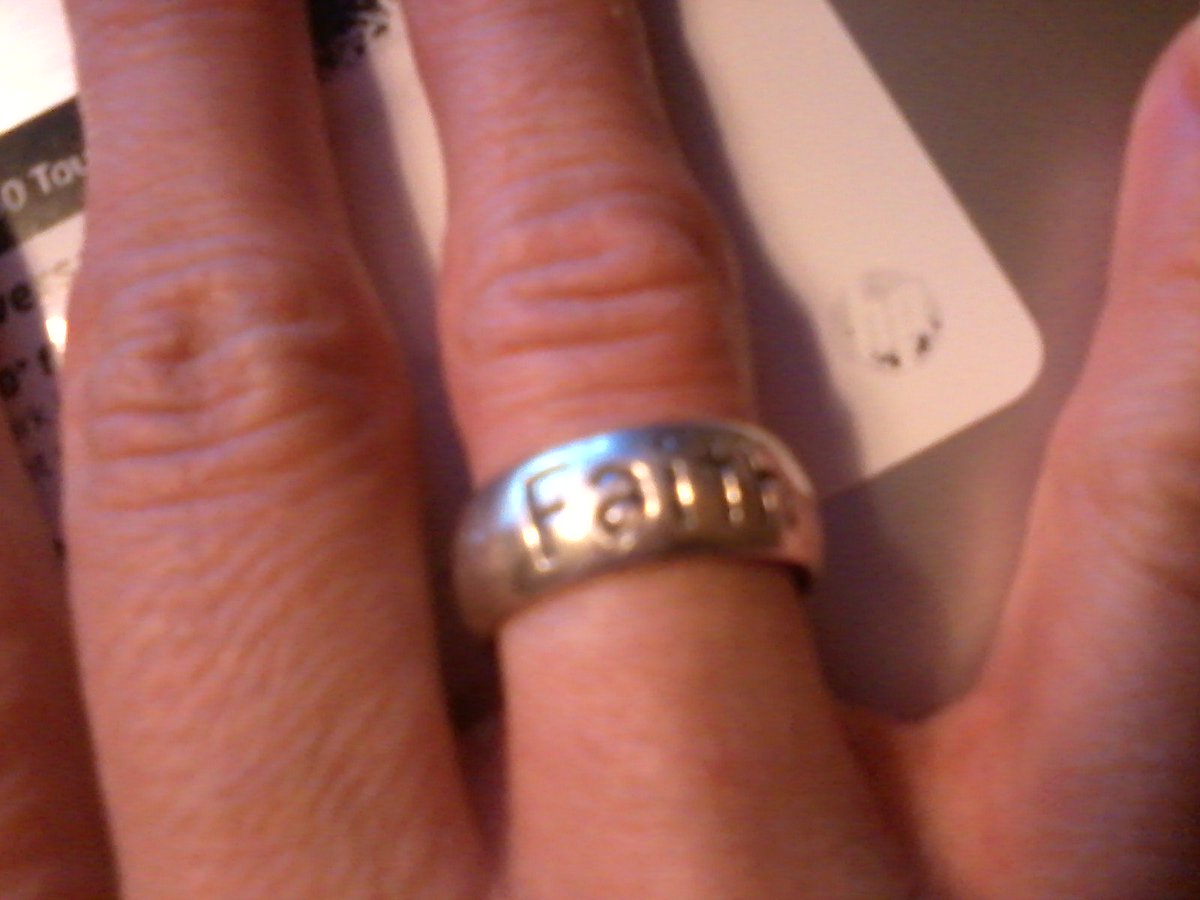 The ring today