Puppy kisses right up the nostrils! Ouch! Camille also licks my nostrils, despite the "no nostrils" rule. Meanwhile, I keep my mouth closed while I'm getting puppy kisses, and I've also implemented a "no ears" rule.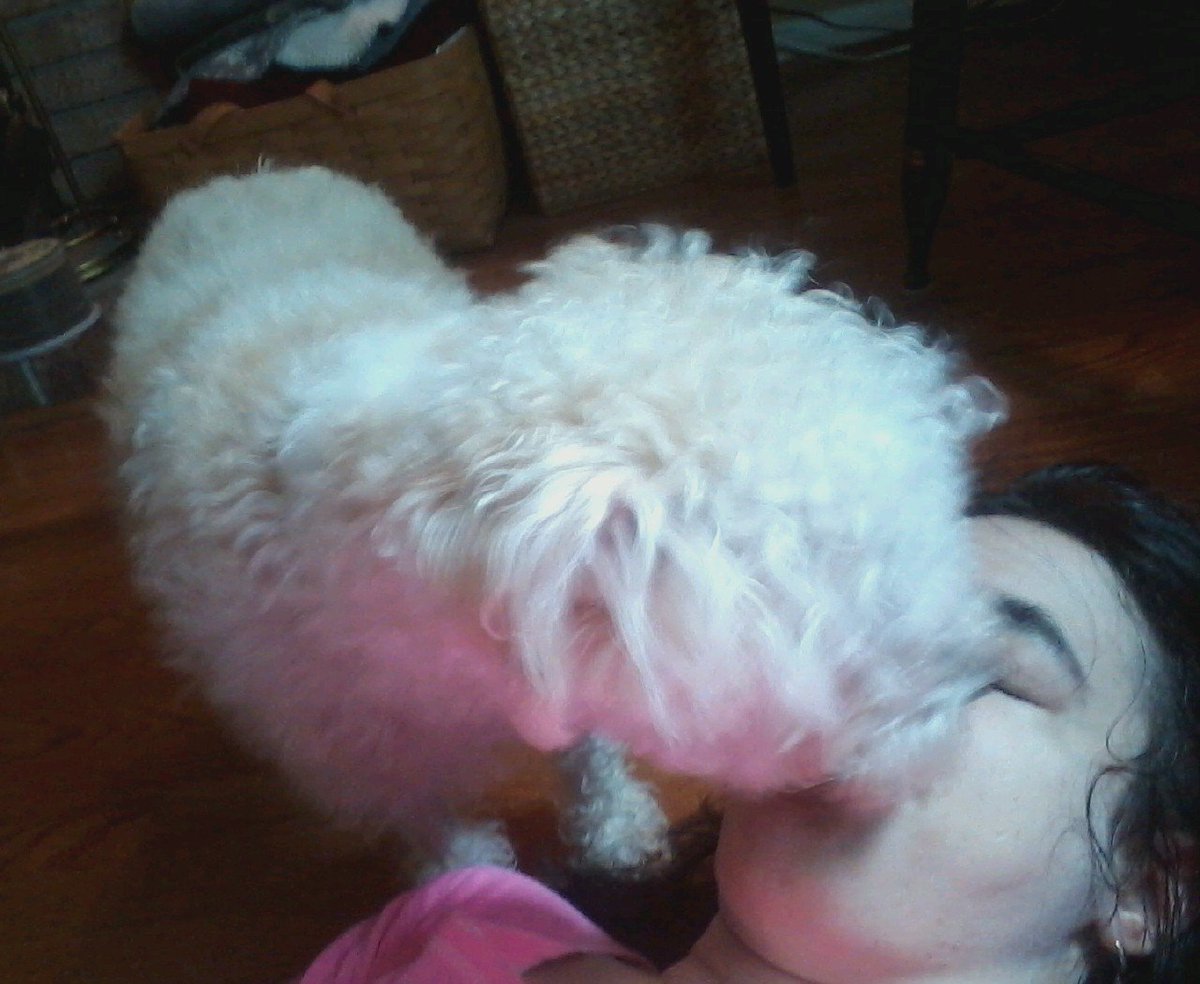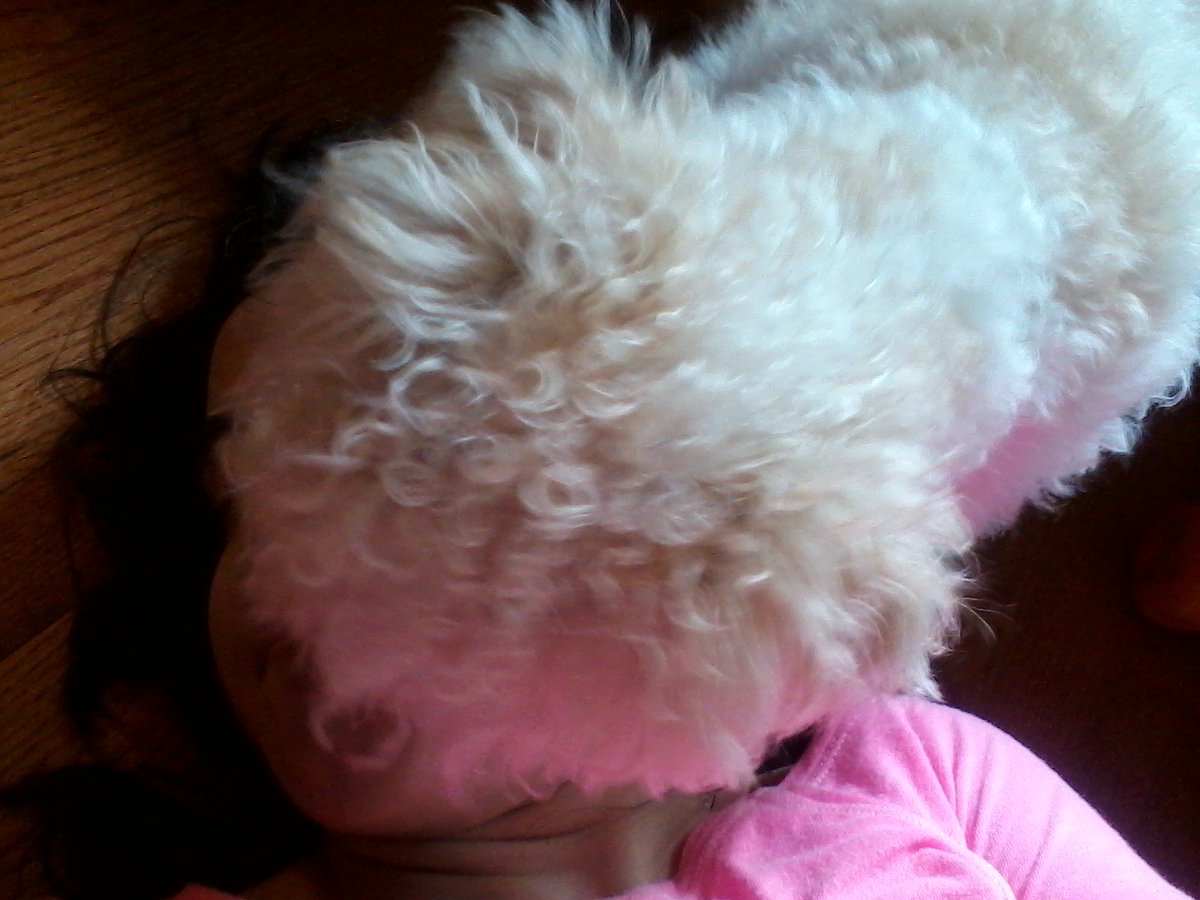 Incidentally, Cam even got a booger once (Yuck!). As I've said,
Ri and Cam provide never-dull moments
.