Nicole Czarnecki (Nickidewbear from YouTube) blogs here, especially since AOL RED Blogs shut down a while back.
About Me
Follow @Nickidewbear
My blog is "The Nicole Factor" on Blogspot, my Facebook page "Nicole Czarnecki aka Nickidewbear", and YouTube and Twitter accounts "Nickidewbear."
View my complete profile

Twitter

My About.Me Page

Facebook and Google Page

Talk To Me on Fold3!

Thursday, January 25, 2018
Posted by

Nicole Czarnecki
at 9:55 PM
0 comments


Links to this post
Labels: animals, birthdays, celebrations, dogs, family, furmily, life, Maltipoos, music, pet owners, pet parents, pets, puppies, reactions, Reilly Rosalita, videos, youtube
Saturday, July 4, 2015
Married to 34-year-old Alexis Roderick at the age of 66 years, he will have been married for the fourth time and a father to a second child. His expectant girlfriend and he were wed by [[Andrew Cuomo at the groomal manor on Independence Day 2015 in Long Island, New York-and the intimately-sized group of loved ones at the now-newlyweds' yearly Independence Day soirée (whom included to-be-older sister Alexa Ray Joel) were unexpectedly guests at the wedding of the soirée's host and his girlfriend of six years.

Humorously enough, the groom was married on the Fourth for the fourth time in a not-initially-forthright way.

Mazel tov to Mr. and Mrs. Billy Joel, and may the fourth time be a charm (at least for the sake of the child, if nothing else).



Posted by

Nicole Czarnecki
at 10:48 PM
0 comments


Links to this post
Friday, May 29, 2015
Posted by

Nicole Czarnecki
at 2:06 AM
0 comments


Links to this post
Labels: age, animals, bat mitzvah, celebrations, Jewishness, milestones, pets, Reilly Rosalita, rites, videos, youtube
Wednesday, May 20, 2015
She elegantly walked down the staircase and into the lobby of the hotel as she prepared to leave for the stadium. Why did her going to a stadium involve poise, decorum, and care in the way that she moved on her feet? A stadium! Why?
"You're participating in your commencement ceremony—that's why! You could be participating in your commencement ceremony at the local Walmart® and staying at a half-star motel beforehand; and I'd still expect the same amount of decorum from you"—so her mother admonished her. She grumbled, although she did know that a commencement ceremony was not a casual event and daily motion

—her mother, thus, had a point about her carrying herself in a formal manner for a once-in-a-lifetime celebration of academic

achievement

.
She walked to the stadium with scholarly class, then
—and she even made the Color Guard at the typical Ravens games look as if they were futzing-around schlubs whom were playing "Capture the Flag" or "Flag Football". Then there she stood
—at the Ravens Stadium she stood
—and she was prepared to walk across the set-up-and-take-down stage platform to receive her Bachelor of Arts degree in Political Science and Paralegal Certificate....
As she took the documentations of her college completion and certification training in her hand, she walked out of the Ravens Stadium with the formality of a distinguished college graduate and a summa-cum-laude-endowed political scientist and paralegal.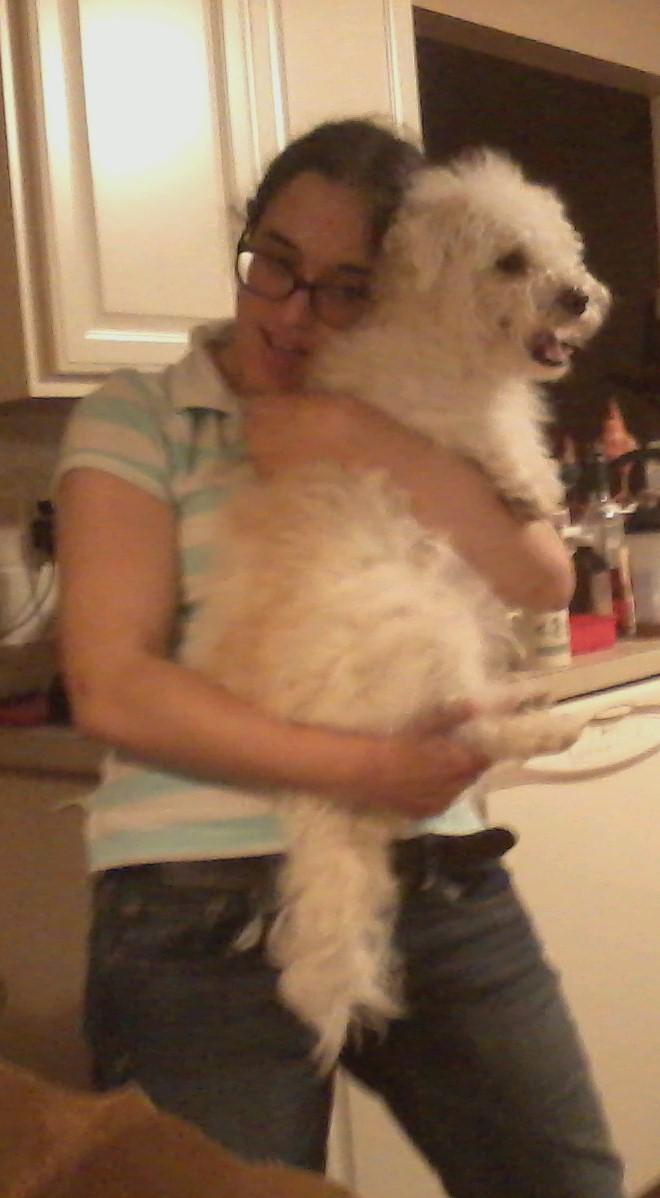 In honor of Michelle Czarnecki (UMBC '15), whom will participate in her commencement ceremony at Royal Farms (formerly First Mariner) Arena. Michelle Czarnecki will graduate with a Bachelor of Arts degree in French.
Posted by

Nicole Czarnecki
at 11:16 PM
0 comments


Links to this post